SBT's Environmental campaign Improving air quality in Sheffield school playgrounds
We are so proud to be partnering with the #GoGoGreen campaign on an innovative and trailblazing project at Hunter's Bar Infant School to improve air quality in Sheffield school playgrounds.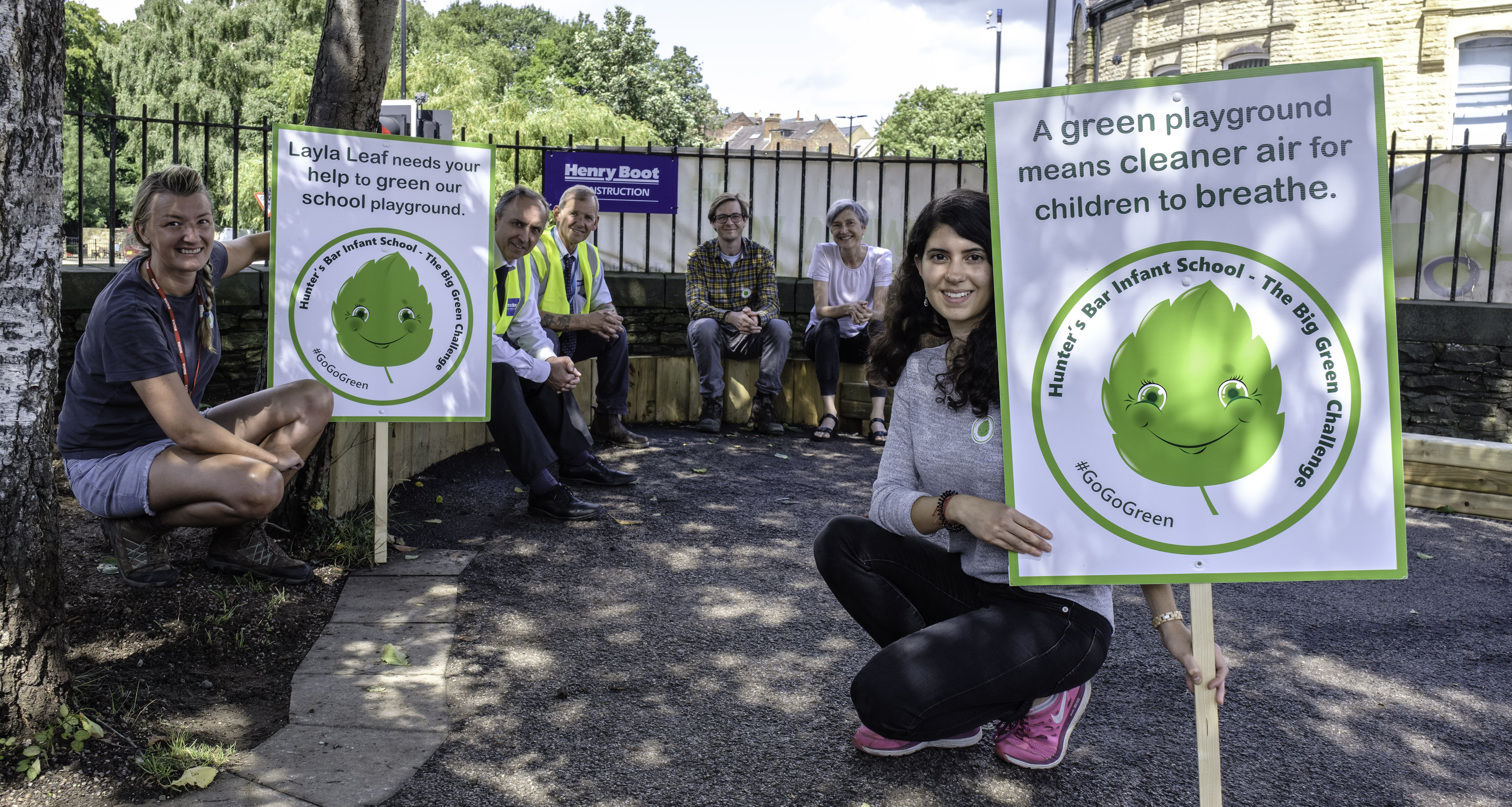 Like many Sheffield schools, Hunter's Bar Infant School is close to a busy road. To address the issue of air pollution caused by vehicle exhaust fumes, a current hot topic for inner-city schools, the #GoGoGreen campaign was launched publicly in March this year. It is a collaboration between the school and the University of Sheffield's Landscape Department, to research air quality and mitigate against air pollution by building a living green barrier around the school. The effectiveness of the screens will be monitored by PhD student, Maria. The data will be included in an international research study into playground air quality within inner-city schools; The Breathe Project. Once Maria concludes her research, we hope to help scale #GoGoGreen across Sheffield so that more children can breathe cleaner air.

In April SBT members helped make the project a reality. Arup joined with Urban Wilderness to produce structural elements of the landscape drawings and Henry Boot Construction volunteered as the principal contractor; bringing with them subcontractors RB Allfree and survey specialists Sub Scan. Andrew McDowell, Associate Director at Arup and Vice-Chair of Sheffield Business Together said: "#GoGoGreen is an ideal project for SBT. Our vision is to bring businesses together to collaborate on projects that address the broader city challenges, that no one business could deliver on its own. The 'environment' is a key theme for SBT and air quality is a particular issue for Sheffield. We are excited to be part of this groundbreaking project and research that could eventually benefit so many children across the city."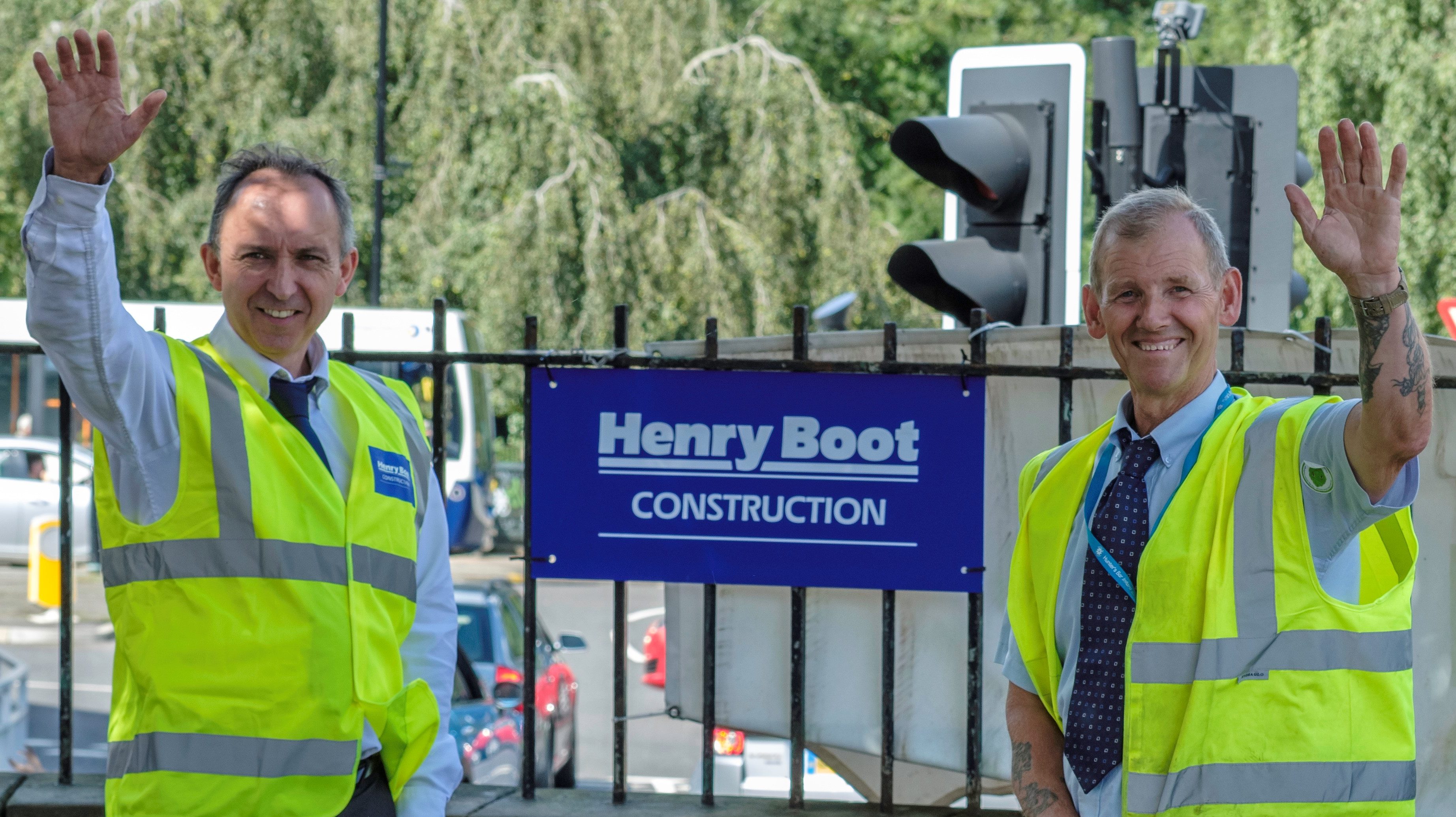 Following the #GoGoGreen 'sponsor a screen initiative', seven SBT businesses have also sponsored ivy screens that will be used in the living green barrier.

In October, the school community, The University of Sheffield Landscape Department and Sheffield businesses will join together again to plant the barrier. Watch this space for photographs!
For more information about #GoGoGreen please visit
http://bit.ly/HBIGoGoGreen
. To find out more about SBT please contact
sbt@vas.org.uk
#GoGoGreen Launch Party
Hunter's Bar Infant School unveiled the much anticipated #GoGoGreen pollution barrier to a crowd of supporters; including city-wide air quality and health policy makers, plant scientists, researchers, businesses, school and community champions.

The living green wall, which stretches the 60 metre perimeter of this South West Sheffield infant school playground, is the culmination of eight months public fundraising and corporate engagement, involving the entire school community and organisations across the city. An early relationship formed with Sheffield Business Together in March 2019 led to key introductions to Henry Boot and Arup which supercharged the summer's pre-planting groundworks project. Since inception in 2017 over 50 businesses and organisations from across the city have supported the #GoGoGreen campaign, offering in-kind services, funds and partnerships essential to its delivery. A combination of fundraising from Hunter's Bar Infant School Home School Association, private donations and sponsorship raised the £20,000 needed for materials, services and plants. The project has also received over £54,000 of in-kind services from businesses donating their time, tools and expertise for free