The snowdrop project was the first collaborative project for Sheffield Business Together and came in summer 2018 when the steering group was still exploring if and how collaborating would add value to the work they were already doing. The Snowdrop project demonstrated beyond doubt that through taking a co-ordinated approach and collaborating across a network of businesses is the way to have a real impact.
Snowdrop, a charity for survivors of human trafficking, were looking for support to move offices. They contacted Voluntary Action Sheffield, and the request was shared through the Sheffield Business Together steering group. Two employees at Arm volunteered to project manage the move and this extended into a wider collaboration of Sheffield Business Together members, suppliers and contractors who not only did the move but re-designed, renovated and furnished the office too.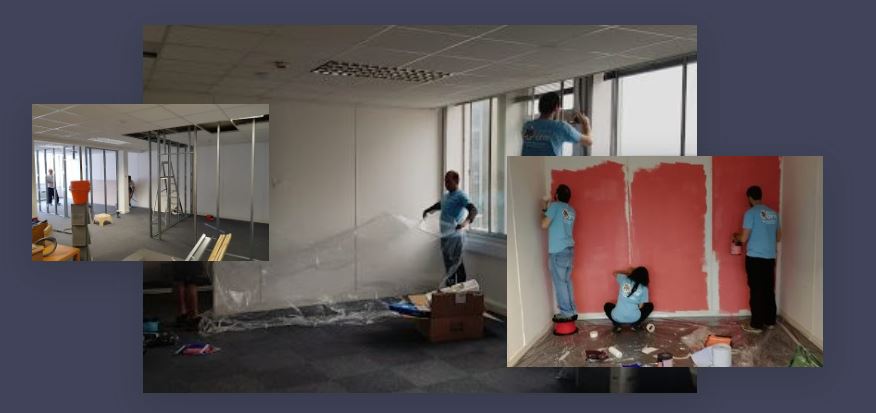 15 businesses in total were involved helping with a range of activities including project management, engineering and architectural plans and advice, office design, logistics and transport, plastering and electrics and supplying brand new furniture. In addition to the specialist skills teams of employee volunteers supported the Snowdrop staff to redecorate the whole office space.
The scale and impact of the project could not have been delivered by any one of the 15 businesses involved and delivered an office environment beyond the dreams of staff expectations. The quality of the design, work and furniture in the counselling and childcare areas particularly gives the women and children the space and respect they need.
After her counselling session, one lady said:
'I have never sat on a chair as beautiful as this, and it made me feel so valued, like I was worth so much. Thank you'